USA NEWS CORP
Rosetta ESA
14 December, 2014, Comet 67P/Churyumov-Gerasimenko,
USA NEWS CORP
Rosetta launched in 2004 and arrived at Comet 67P/Churyumov-Gerasimenko on 6 August 2014. It is the first mission in history to rendezvous with a comet, escort it as it orbits the Sun, and deploy a lander to its surface. Rosetta is an
ESA
mission with contributions from its member states and NASA. Rosetta's Philae lander is provided by a consortium led by DLR, MPS, CNES and ASI.
The Journal of Geography and Geology
expected the occurrence of water beyond the earth. ESA's Rosetta Mission has found the water vapour from its target comet to be significantly different to that found on Earth. The discovery fuels the debate on the origin of our planet's oceans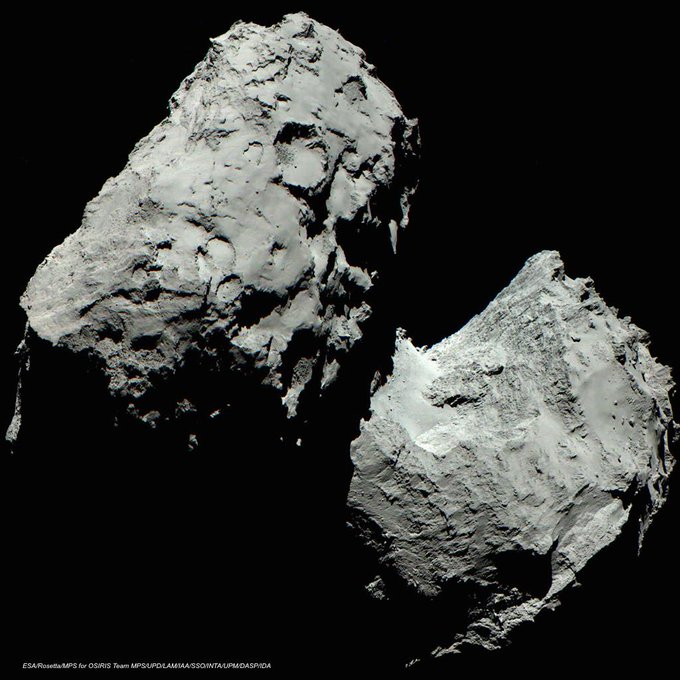 You can share this News URL on Facebook or your Social Media Site/ blog.
Submit your News in Comment box> Join us as Journalist > News Content purchase > Corrections > Copyright > Place a Classified Ad > Sell Your Home > Sell Your Business > Commercial Real Estate Ads >
Advertise with us >
Recruitment & Career Ads > Franchising > Advertise Locally > Contact us >
plojindexing@gmail.com